It's that I find a new podcast to love because I barely have time for the ones I already listen to regularly.
That said, I'm now hooked on
Wings For Wheels,
a superb twice-monthly half-hour musician interview show by Dave Lifton, who has as hosty an NPRish voice and manner as I've heard on a non-NPR podcast. He's a listener of "The Strip," and I always give our listeners' shows a shot, but what's impressive is that he really doesn't go all-out music geek to the point that non-music geeks like me feel out of place. Lifton is also one of the only other independent podcasters like us who lands real made-for-podcast interviews with celebrities. I loved hearing from Michael Penn again, I found the chat with Chris Isaak's drummer fascinating and, of course, his and
Five Hundy's
Tim Dressen's rundown of great Vegas music on Episode 8 (how could it not have been Ep 7, Dave?) made me walk my dogs around the block five times so I could finish. Subscribe to
iTunes here
or
visit the site here
.
I also unearthed Boston Globe columnist Alex Beam's podcast, "Alex Beam Reads His Hate Mail." It's only once a month for about 20 minutes, but it's one of the most creative uses of the medium by the mainstream media I've seen thus far. Subscribe to it on
iTunes here
or
visit the site here.
Meanwhile, it's World Series of Poker season in Vegas and poker podcasting pioneer Phil Gordon is back for the third year, this time he's essentially a Very Special Guest for a daily podcast of between 4 and 20 minutes length called the Expert Insight WSOP Podcast.
It gives the quick highlights, interviews and some analysis. BUT -- what non-poker fans will be most fascinated by is not all the poker jargon but Gordon's chronicle as he psyches himself up before an event, analyzes his play midstream and then, at least thus far, explains why he lost. It makes this vaunted tournament far more human when a respected pro can sound excited, hopeful, exhausted, dejected and anxious as he moves from event to event. It should only get more intriguing as the Main Event, the $10,000 Buy-In No-Limit Texas Hold 'Em Tournament, begins on July 6. Subscribe to it via
iTunes here
or
visit the site here.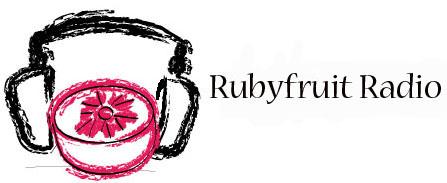 Finally, I didn't mention it at the time, but I sub-hosted for Rob on
Podcast411
again interviewing Heather of
Rubyfruit Radio
on Episode 204. She does a lovely podcast playing all female-sung indy music, largely of the Indigo Girls variety. Hear that
here
or
right-click here
and download it to your computer. Subscribe to Rubyfruit Radio via
iTunes here
or
visit the site here.
Happy Listening!